Shire Green Roof Substrates Ltd
Shire Green Roof Substrates Ltd
In recent years Shire Green Roof Substrates Ltd has developed a series of substrates for green roofs. These substrates are blended using a mix of recycled materials to provide both an intensive green roof soil and an extensive green roof soil mix.
THE DIY MARKET
There is a growing interest in the application of green roofs both in the commercial sector and the DIY market. It has often proved difficult for individuals to access green roof substrates in quantities suitable for small-scale building projects. Shire Minerals offers a solution providing materials delivered in either m3 bags or in 25kg bags for ease of use. Substrate delivery will be arranged in accordance with the customer's preferences and quantities. Normally this is by truck with a forklift on the back so that the client need not worry about offloading the wagon.
THE COMMERCIAL MARKET
Shire Green Roof Substrates Ltd is providing substrates for a number of the leading green roof companies and in addition to its standard engineered substrates it can also prepare substrates to customer specification. For larger contracts substrates could be delivered in bulk tippers, articulated wagons, by hiab or moffett type wagons.
DEVELOPMENT OF NEW GREEN ROOF SUBSTRATES
Shire are constantly striving to ensure that our materials are from the most sustainable source possible. We are currently investigating a range of secondary aggregates that can be blended into good green roof soils/substrates, thereby helping to reduce the waste aggregate mountain. Some of these products entail recycling materials that were previously difficult to dispose of and have been treated to make then safe for use.
A GOOD GREEN ROOF SOIL
Shire Green Roof Substrates Ltd green roof soils/substrates:
Are sourced from sustainable sources,
are lightweight thus reducing the load on roofs,
provide aeration for plant growth,
are free draining,
contain the right balance of nutrients [i.e. low] to allow extensive plants to be grown successfully,
can allow herbs and sedums to be successfully grown in the soils depending on the depth the soils/substrates are applied,
have good water holding capabilities thus ensuring that a good percentage of rainfall is retained within the growing medium that can be used by the plants or released into the atmosphere through evapotranspiration.
use various aggregate types including crushed brick, aircrete and fired clay pellets, with others in development.
Download our Safety Data Sheet
---
Shire Green Roof Substrates Ltd
Dr Charles Fentiman, MSC, PHD, FIMMM, CEng,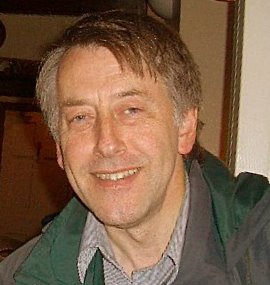 Charles has held technical senior positions with leading building materials producers, including Lafarge, Building Adhesives where he has been actively involved with concrete R&D and customer support activities. His early career was in product development and formulated the first rapid setting hydraulic field-joint concretes and a range of repair mortars and following this became the Technical Manager of Lafarge Aluminates (UK) where his responsibilities also included Quality Management.
He has a long association with the Institute of Materials, Minerals and Mining (IOM3) and has completed a term as chairman of the Cement & Concrete Committee and through these links got to know Chris Hallas, and soon started collaborating on projects related to building materials.
He has also strong links with academic centres working in the materials field particularly in relation to cements, concrete and ceramics and through the appropriate bodies is regularly involved in setting up and evaluating research projects. He has also been involved with organising scientific Conferences and Seminars and regularly reviews articles submitted for publication in scientific press. He has recently edited Calcium Aluminates - Proceedings of the Centenary Conference 2008 which is rapidly becoming the Standard text on these unusual cements. He is also a member of the editorial board of the Romanian Journal of Materials.
During his time as a Consultant he has increasingly been involved with the development of sustainable aggregates for waste materials and finding new uses for them. He is a keen birdwatcher and got to know Dusty Gedge while they both shared watching out for migrating birds in London's Docklands and when discussions turned to green roofs a new application for these aggregates became apparent! He was soon applying his Research and Development skills to formulate green roof substrates with these aggregates and together with Dusty and Royal Holloway (University of London) established the PhD project undertaken by Chloe Molineux to better understand what makes a good substrate!